Find the latest news related to AQIVA, the amphitheatre and other sites, along with anything we have to share about partner organisations, local events and announcements.
Most recent stories and news
Summer – Autumn 2018 Cirencester Roman Amphitheatre from above The amphitheatre hogs the headlines this time round, for two reasons, the first being the welcome return on 23rd September of the Ermine Street Guard and their wonderful Roman army re-enactment. More of...
AQIVA Newsletters archive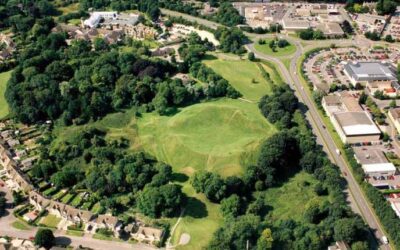 Spring – Summer 2017 The reason that it seems a long time since our last newsletter is that it has been. We trust that meanwhile you have been able to keep yourselves entertained in other ways and that the wait has been worthwhile. That said, we start on a sour note:...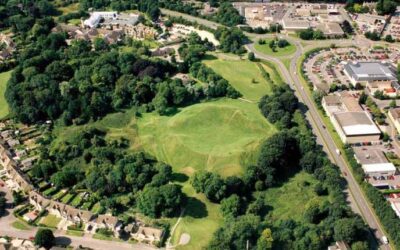 Winter 2016 – 17 There has been a serious omission from our past several newsletters, which is not to have expressed our appreciation to Chesterton Primary School for allowing us the use of their facilities for our monthly committee meetings. Apologies and our sincere...
As the end of another year approaches, it is a sobering thought that it is nearly 17 years since all of the millennium celebrations, with the accompanying fears of the millennium bug crashing all of our computers and aeroplanes falling out of the sky. From this...
The Obelisk New signposts have been made, courtesy of English Heritage, which will be located in the car park by the scout hut. These will give clearer guidance regarding access to the amphitheatre itself. Awaiting installation, but should be very soon. The infill on...
Try not to be too disappointed, but we have no useless facts to amaze you with in this edition. However, regular visitors to the area will have noticed that quite a lot of work has gone on in terms of clearance and other changes across the whole complex, of which more...
Useless fact no. 729. Not actually anything to do with the AQIVA complex, but, what the hell, let's live dangerously. Close to Hyde Park Corner in London stands Apsley House. It was built between 1771 and 1778 for Lord Apsley, who was Lord Chancellor at the time, and...
The ground along this strip had been left undisturbed for a great many years, and the preparation that was carried out prior to sowing never was going to clear everything that had been so long established, so the brambles and other vegetation that were there have...
Newsletter no. 4, so we've now had the full cycle of seasons. There's been a longer than usual gap since our last missive, but AQIVA don't have a December meeting so we've waited until after the January one to bring everything up to date. The Obelisk You may have...
Here we are again, and maybe still a little bit of sunshine to come. Herewith, a little snippet for you (apologies if you already know): The Cotswolds – cot is an old word for a sheep pen, and wolds are rolling hills. So, sheep pens on the hills. You heard it here,...
June 2014 Yes, newsletter No. 2 – we made it: oh ye of little faith. If anyone lost, didn't receive, accidentally deleted etc No. 1, and would like to know what you missed, it is available on Facebook, together with a great many photos and other information...
We are always looking for new members to join us and help out with our range of activities.
Learn more about what we do by clicking the link below.