Friends of Cirencester Amphitheatre, Querns Wood and Four Acre Field.
It was a brisk but bright evening this Tuesday as we descended on the Obelisk to clear some flowerbeds of the weeds that are starting to take advantage of the warmer weather. We had a great turnout of members who donned their gardening gloves, grabbed a ho or a trowel...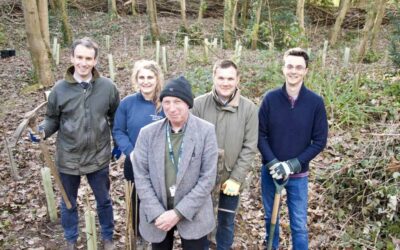 175 native trees have been planted close to Querns Wood and Cirencester Hospital by the wonderful employees of Moore Allen & Innocent. The trees include oak, field maple, hornbeam and hazel.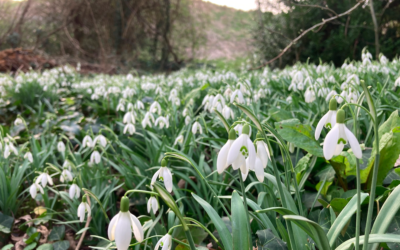 The sight of a sea of snowdrops bobbing gently in the woods is a sure sign than spring is on its way. Did you know that Cirencester's Amphitheatre has its own spectacular carpet of snowdrops, tucked away in a secret spot?
Cirencester Amphitheatre
Explore the giant earth works of one of the largest amphitheatres in Roman Britain.
A beautiful and calming piece of woodland with some beautiful trees and easy, well-kept pathways connecting the Amphitheatre to Four Acre Field.
A humble green field that's popular with dog walkers, ball game players and local people looking for a nice walk from Chesterton.
An enigmatic structure with an elusive history, the obelisk stands beside the scout hut and is a great point to enter the Amphitheatre complex.
We are always looking for new members to join us and help out with our range of activities.
Learn more about what we do by clicking the link below.