Friends of the Amphitheatre, Querns Wood and Four Acre Field.
Cirencester Amphitheatre
Explore the giant earth works of one of the largest amphitheatres in Roman Britain.
A beautiful and calming piece of woodland with some beautiful trees and easy, well-kept pathways connecting the Amphitheatre to Four Acre Field.
A humble green field that's popular with dog walkers, ball game players and local people looking for a nice walk from Chesterton.
An enigmatic structure with an elusive history, the obelisk stands beside the scout hut and is a great point to enter the Amphitheatre complex.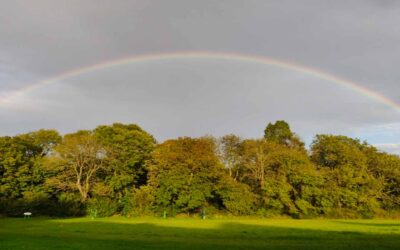 Our first live public event since the start of the pandemic took place in September as part of Heritage Open Day. Read about this is much more…
We are always looking for new members to join us and help out with our range of activities.
Learn more about what we do by clicking the link below.