AQIVA is a voluntary organisation dedicated to championing the Amphitheatre, Querns Wood and Four Acre Field from which we take our name. Our mission is to maintain and help develop these important community spaces for everyone to enjoy.
AQIVA is open to all who would like to join and is entirely free.
AQIVA engages in a range of activities, from gardening and conservation, to stewarding and education, As a member, there are a host of roles you can fulfill and activities to take part in. Whether you're interested in rolling up your sleeves and working the soil, helping at in-person events, contribute to communications or just want to get involved with a local piece of history.
At AQIVA you'll find a diverse group of people who share a love of history, conservation and community.
AQIVA work in co-ordination with Cirencester Town Council to provide ideas and able bodies to work on improving the green spaces.
In summer 2021, members of AQIVA planted native hedges along the eastern boundary of Four Acre Field (pictured). These hedges provide important habits for insects and birds.
Our aim, in the broadest possible sense, is to be involved in the promotion, development and protection  of the complex, focussing in different ways, as appropriate, on history, heritage, health, leisure, education and the environment, with something for all ages.
With a combination of projects, events and activities, we have a series of short, medium and longer term objectives, some simple, some considerably more ambitious. We hope that we can be part of creating a legacy that will bring enjoyment and benefits to local residents, as well as the town as a whole, for many years to come.
The wide beds that shepherd visitors past the Obelisk and on toward the Amphitheatre need a lot of maintenance.
AQIVA arrange dig parties throughout spring, summer and early autumn to tend the beds, removing weeds and planting new plants.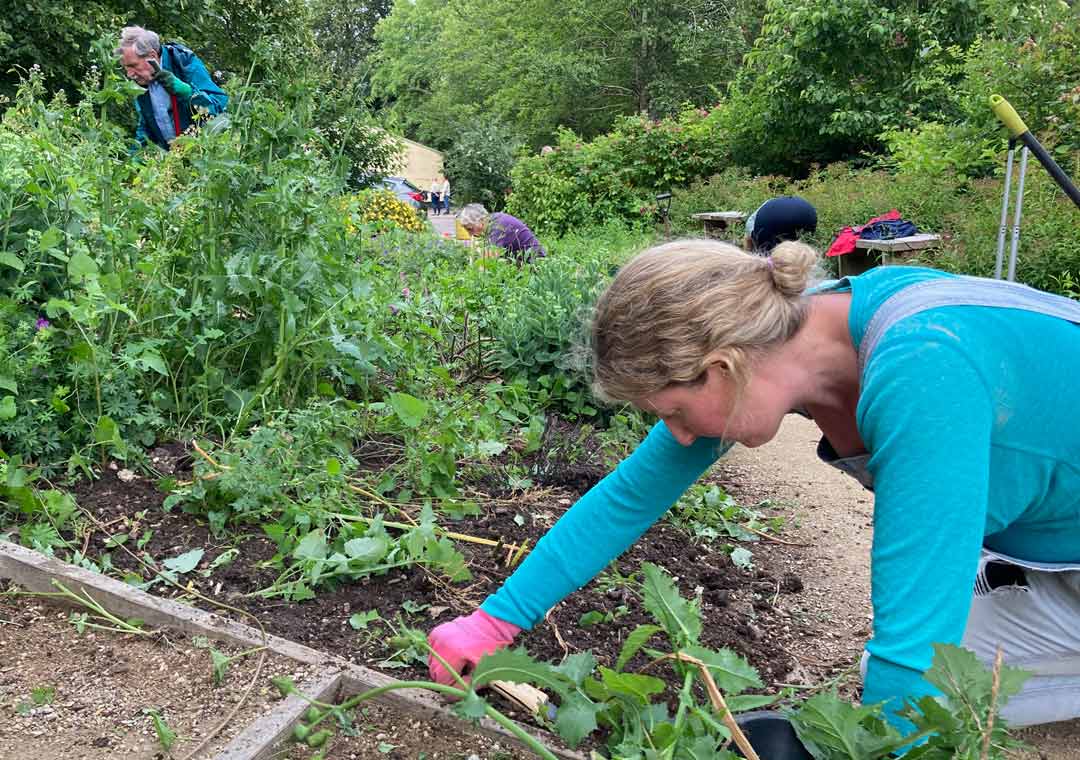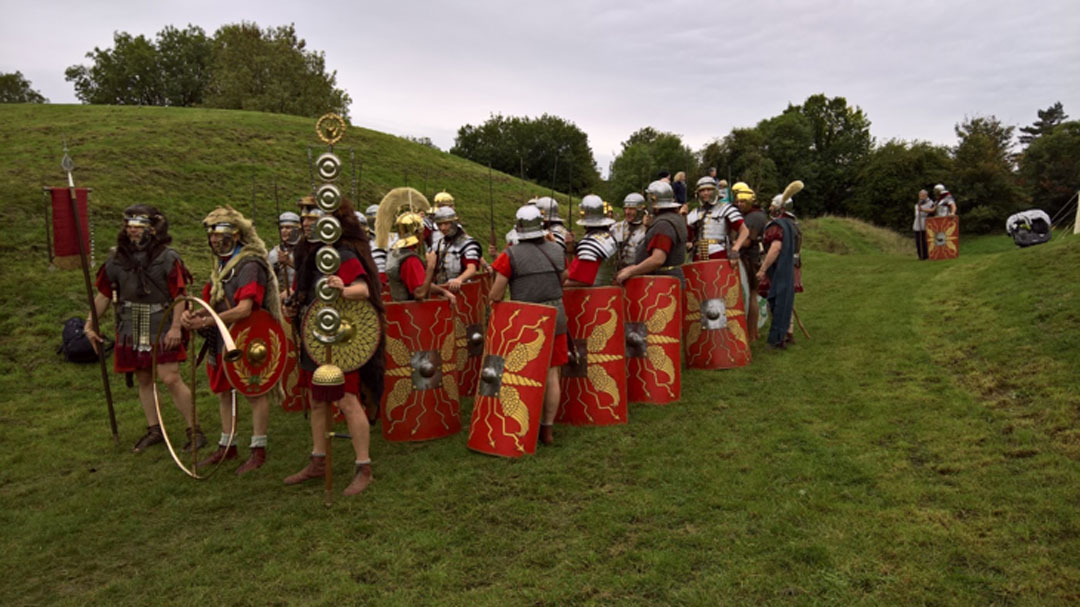 In 2019, members of the Ermin Street Guard took centre stage at the Amphitheatre and gave a wonderful show of Roman military culture, including a working trebuchet that hurled more than one watermelon into the woods.
You can join AQIVA simply by completing the form below or sending us an email.
Keep up to date with our newsletter
Find out all about our events and activities past, present and future in our quarterly AQIVA newsletter.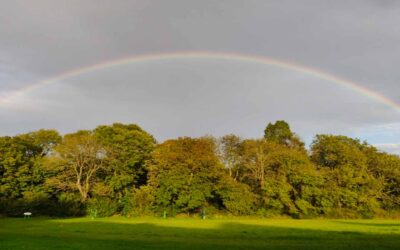 Our first live public event since 2019 took place in September as part of Heritage Open Day. Read more…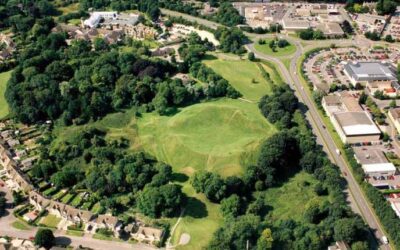 Winter 2020 - Spring 2021 You may be familiar with an organisation known as the Green Gym (although we now learn that they no longer use this name). They are involved in maintaining/improving/developing all of the grounds around Cirencester Hospital, which are more...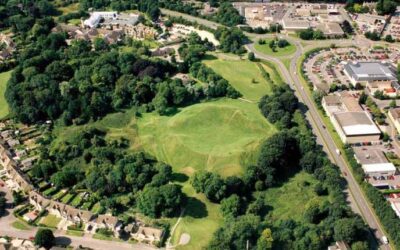 Autumn 2020 In the more than 6 years since our first newsletter (March 2014), we have issued either 3 or 4 every year, but as far as 2020 is concerned, this is it! Obviously pretty much all our planned events and activities have been cancelled or postponed, but some...