It was a brisk but bright evening this Tuesday as we descended on the Obelisk to clear some flowerbeds of the weeds that are starting to take advantage of the warmer weather.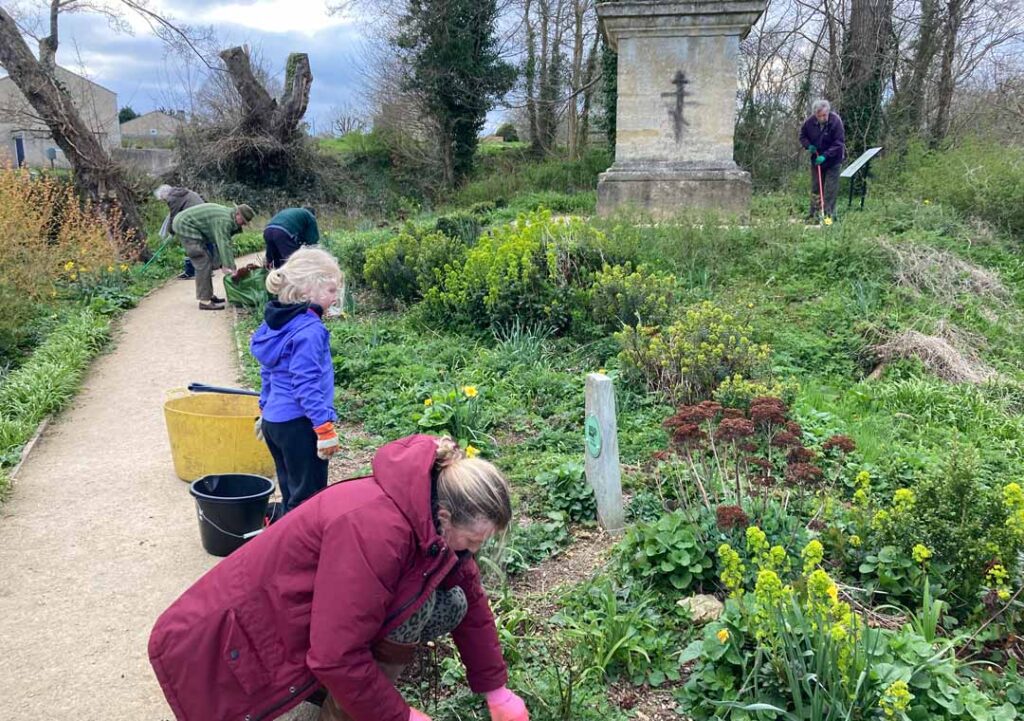 We had a great turnout of members who donned their gardening gloves, grabbed a ho or a trowel and spent the evening clearing the beds (with a little plant identification help from our more green-fingered neighbours).
The working parties do a great job of managing the beds beside the Obelisk and making this important approach to The Amphitheatre attractive to visitors, but they also provide a great opportunity for AQIVA members to meet up in person and exchange news and ideas about the year ahead.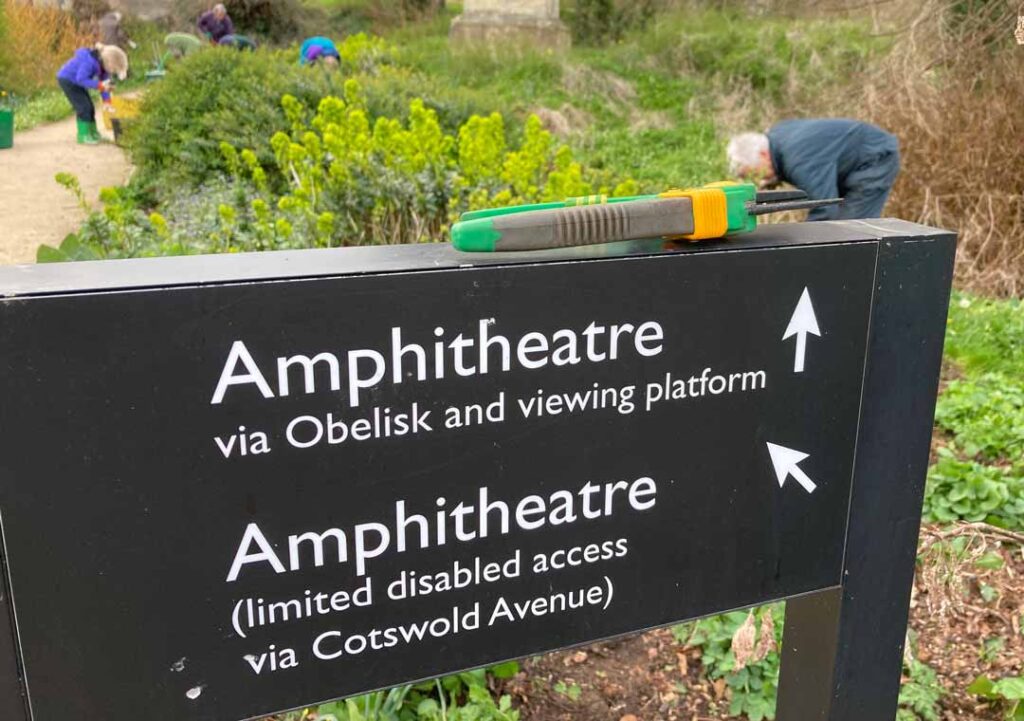 We'll be posting the dates of future working parties and other AQIVA events on the website and our AQIVA Facebook page.